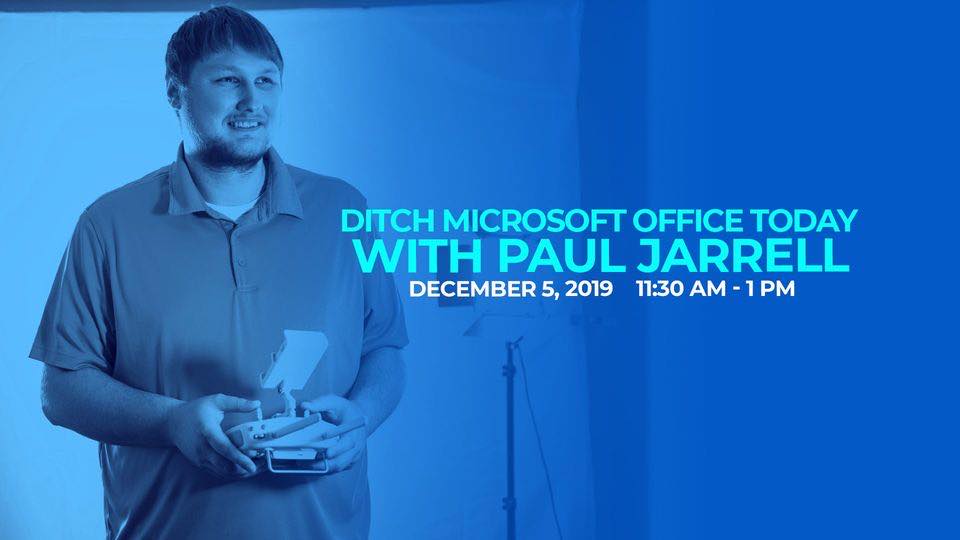 Ditch Microsoft Office with Google
11/27/2020
My Business needs Microsoft Office Because...
Before you finish that sentence – when's the last time you evaluated that need? Have poor past experiences with inferior products convinced you that an eternal per-user subscription to Office 365 is a necessary evil for your checkbook?
Microsoft has been the big name in the productivity space for a long time. Many people aren't aware of the other options and just pay the yearly fees to use a couple of programs. Whether you need Word, Outlook or anything in between, Google has a product that is totally free and in many ways superior to Microsoft Office products. This session will focus on the benefits of Google's GSuite for business, their free personal offerings, and how easy a transition to the Google Suite of products can be. Your business doesn't have to settle for poor imitations or pay premium pricing anymore.