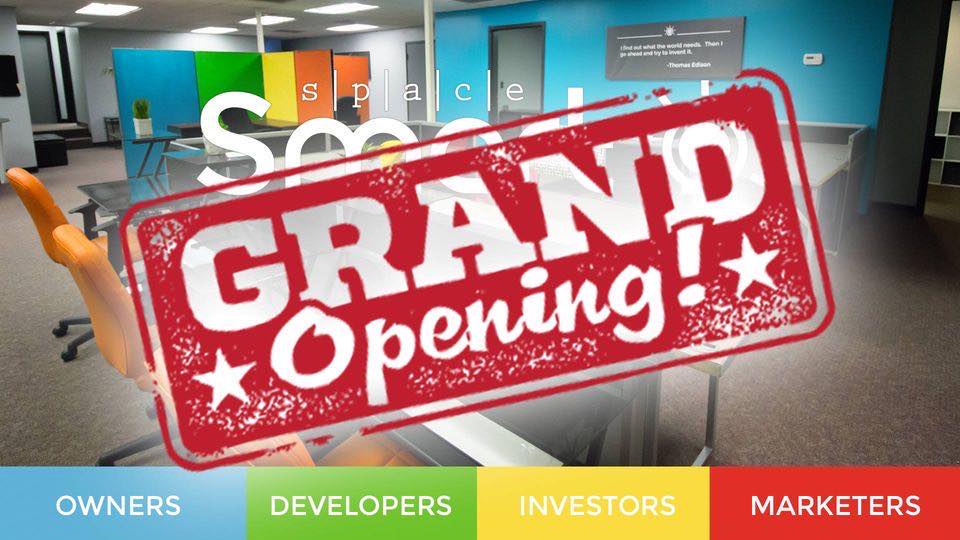 Grand Opening of Smart Space Poplar Bluff
08/01/2017
"What is a Business Incubator?"
After months of planning and preparation, and years of dreaming, we were finally able to open Smart Space of Poplar Bluff, MO last week. We saw great support from the community and our local government leaders as we had our official "Ribbon Cutting" and opened our doors to the public. If you haven't heard, Smart Space is a "business incubator". What that means is that we are a non-profit organization dedicated to providing office space, training, and support to new businesses in our community. Our goal is to offset the initial cost of opening a business to bring new opportunities to Poplar Bluff.
Through grants and other donations, Smart Space is able to offer free services such as internet, printing, electricity, restrooms, meeting, conference and training rooms, as well as open space access to all our members, at a cost starting at only $45/month.
For individuals requiring a private office as well, we have lockable, furnished offices starting at $400/month with 24/7 access. For teams, we have larger offices and suites available as well starting at $500/month.
For more information, please contact us at info@smartspaceoffice.com or 573-840-0110